Bolton Lock Company Ltd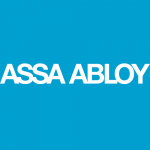 We are proud to announce that being a Silver Vantage Partner of ASSA we can supply and install the ASSA Abloy CLIQ System for controlled drug cabinets in Hospitals and Pharmacy's.


A new lock system aimed at improving the safe and secure storage of medicines, is getting the thumbs up from nursing staff and management. The ABLOY CLIQ system was installed at Scunthorpe General Hospital following an audit of its safe and secure medicines management.
The majority of hospitals, clinics and pharmacy departments across the UK use traditional mechanical lock systems to control drug cabinets. A typical ward will have several cupboards and fridges with a different key for each and the ward manager/nurse in charge will have possession of these for the duration of their shift.
With ABLOY CLIQ, each staff member is assigned their own key granting access for the shift – eliminating time wasted looking for the keyholder. Any lost key can be simply deleted from the system with no need to change locks.
Find out how you can benefit from:
No more unlocked drug cabinets
Dedicated key for each member of staff
Audit trail – know who used which cabinet, when
Easy to manage and update keys
Delete lost or stolen keys
One Clinical Director of Pharmacy and Medicine Management recently commented to Abloy UK: "Typically a nurse will spend an average of 40 minutes per shift looking for keys; this equates to 250 minutes lost on a ward every day. Over a year, if this equation was used across the whole of our 51 wards, the lost time would be the equivalent of having an extra 24 nurses on duty every day across the whole Trust!"
Please contact our engineer Dave engineers@boltonlock.co.uk who will be happy to discuss all your access and security needs.