Bolton Lock Company Ltd Engineers operate throughout the whole of the North West of England and are well established and long standing members of the Master Locksmiths Association (MLA).
With over 30 years experience in the lock and safe industry, we provide a wide range of Safes, Security Equipment and After Sales Support to Domestic, Residential Homes, Businesses both Commercial & Industrial, to Metropolitan & County Councils, Banks, NHS Trusts, Police Authorities and Blue Chip Companies.
Safe Advisors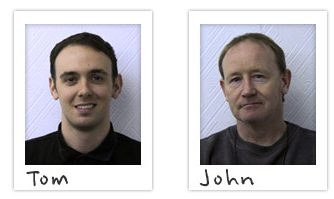 Contact Tom for Safe Sales & Services :
For Safe servicing or repair please get in contact with Tom or John :
Many of the safes we sell are not solely used for cash or jewellery, but are also capable of storing anything from CD's, documents and other forms of electronic data offering greater versatility, as some safes are not only water resistant but also fire resistant.
Safes vary in specifications and it is important to consider your needs and requirements before purchasing, it is also important to consider the amount of cash, jewellery, data or important documents you wish to store in your safe. If you are planning to purchase a safe for your home you will not necessarily need something too large, however if you are purchasing something for a workplace, you will probably need something larger and with a higher specification.
They can be supplied as either a key, electronic or combination lock and can be fixed to the floor or wall, or be removable dependent on your needs.
To ensure the highest levels of security and protection for your cash and valuables, we can supply, or supply & Install Underfloor Safes (supply only), Cupboard Safes, Wall safes, Freestanding Safes, Hotel Safes, Fire Safes, Deposit Safes, Data Safes, Data Cabinets, Medical Cabinets, Gun Cabinets, Key Safes, Safe Deposit units, Specialist Safes up to and including Strongrooms, whatever your requirements and budget, we can provide you with a secure and safe solution. Bolton Lock is proud to be associated with some of the oldest manufacturers of safes and security products in the UK & Europe providing you with a choice of products from the best and highest quality manufacturers in the industry including Chubb, Rosengrens, SMP, Dudley, Phoenix, Securikey, Burton, Churchill & Burgwachter so you can be assured your cash and valuables will be safe.
---
SPECIALIST SERVICES
We also open and service Safes, our specialist ability is to open in a non-destructive way, by utilising well-practiced lock picking and manipulation techniques. However (and only as a last resort) should it be found necessary to drill a safe, our safe engineers adhere to the industry's Code of Practice.
All Safe openings are carried out by experienced specialist engineers, already highly skilled in the non-destructive art of lock picking, they are continually updating and developing new skills to meet and master evolving safe technology.
Our specialist safe engineers are experts at:
Opening Safes

Relocating / Moving Safes

Servicing Safes

Changing Locks

Cutting additional Safe Keys

Engineering Lock parts or Keys that are no longer available using traditional handed down skills and techniques.

Safe Engineer Using Traditional Skills
These skills, combined with our FREE no obligation surveys and the highest quality products – offer you a first class service with customer satisfaction guaranteed.