Bolton Lock Company Ltd
We always appreciate feedback on the service we give, whether it's work carried out by our engineers, in-house assistance from our locksmiths, accounts queries or our Auto Sales Team. Please feel free to leave us your comments on our Testimonial Form page and mention the person who looked after you.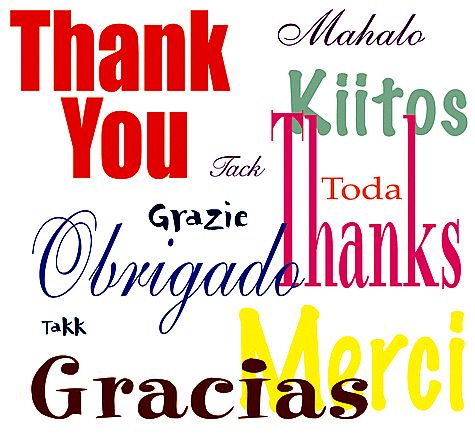 Why not read the Testimonials below left by our customers 
The response was immediate
Our front door key was broken in the lock. The door was unlocked. Rang to ask for help. The response was immediate. The problem was  solved in minutes. Fantastic professional service. Many thanks.
Anne Welding
23/08/2019
Very Friendly Staff
Very friendly staff. Happy to help.
Tracy Pendlebury
12/08/2019
Came out quickly
Needed new locks after break in quickly. Came out and fitted ASAP. Good price quoted.
David Farrow
17/07/2019
Gary
Gary left us a 5 star review on Google My Business.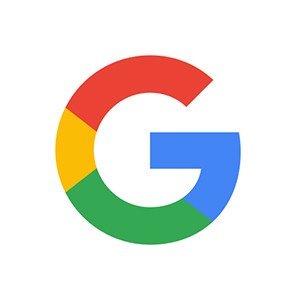 Gary
30/05/2019
Bill Osborne
Bill left us a 5 star review on Google My Business.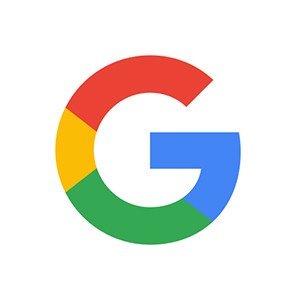 Bill Osborne
23/05/2019
Came within half an hour of calling
Excellent service and price to repair my UPVC back door that wouldn't open,  came within half an hour of calling.
Sonia Smith
01/05/2019
Sorted our safe problem with ease
They sorted out our locked safe problem with ease!

Karen

29/04/2019
Thanks to Steve
Thanks to Steve for managing to identify and supply a machine screw to replace the one lost from a window handle purchased weeks ago. Small things sometimes make big differences – and he wouldn't charge!
Testing Nomad
18/01/2019
Brilliant service would recommend
Needed a spare key for my Ford KA mk2
Brilliant service would recommend 👍👍👍👍👍👍👍👍
Garry Evans
12/03/2019
Really good service
Really good service and helpful staff, and quality key cuts.
David Cieszynski
14/03/ 2019
Professionals at work
The lads came they taken extra care to get everything positioned in the correct place…..
Fantastic service, reliable turned up on time and date arranged,
Couldn't ask for more, very highly professional team would definitely recommend Bolton Lock Company locksmiths.
Shakeel Ahmed
22/01/2019
Absolutely fab service…
Absolutely fab service! My key wouldn't turn in my car ignition, I contacted Honda and they quoted me a ridiculous price of £250 for a new key despite not needing the electronic part replacing. I contacted Bolton locks in the hope they would help out. The engineer came out and worked on my ignition and key (made me a new key too!) I was dreading the bill. I needn't have worried the price was amazing (over half of Honda!) über impressed with this company and couldn't recommend enough!
Donna Magness
03/09/2018
Taken from our Facebook reviews.
Thanks for a great service…
I would like to thank Tom for all his help. I needed a new ignition barrel for a Vauxhall combo van. The main Vauxhall dealer said I would have to buy a full set of barrels at a cost of over £1000.00 and fitting of £300 plus VAT. Tom got me up and running at £65-00 !!and quickly.
John
Harrogate
02/08/2018
Fantastic, friendly service …
Took my car there today to fit a new door lock barrel and match the barrel to my existing key. Fantastic, friendly service from start to finish (Thanks Chris) and the price was very very reasonable. Honda wanted over triple the amount!! Will use them again, infact i may be back to have a dashcam fitted. Thanks guys.
Angela Bachegalup
24/07/2018
Taken from our Facebook reviews.
The brilliant engineers …
I had an ignition barrel that the key wouldn't turn in. I thought it would be a long shot getting it repaired but to my amazement the brilliant engineers at Bolton lock company came through and successfully repaired it saving me a vast amount of money.
I would highly recommend their services to anyone.
Andrew Horn
12/07/2018
Taken from our Facebook reviews.
Another excellent experience…
Another excellent experience with Bolton Lock! We have been using their services for several years and we are never disappointed. Mike in sales is always really helpful, and John is always quick to come and get the job done. A really professional service – I can't recommend Bolton Lock enough.
Christie
23/06/2018
BLC Staff Team helped us…
BLC Staff Team helped us to choose the right security for our home – talked through the options and then installed the security with the features that best suited us. Tom attended our home twice, the second time with a colleague both were professional and courteous and did a great job with minimal disruption. We consider the service provided to be of high quality and great value. We have been longstanding customers and will certainly be purchasing goods and services again. Thank you to all the Team.
Ursula Nolan-Warren
23/06/2018
Their service is excellent…
Been using Bolton lock for two and a half years, and their service is excellent,
we email our order, they confirm it, and I receive the next day.
thank you from a motor dealer up north.
Peter Chimes
01/12/2017
Amazed by the value…
We recently purchased several items from Bolton Lock Company, and was amazed by the value for money and also thankful for the specialist advice given by Simon, we will definitely be using this service again and will be recommending them.
Tom Causey
10/09/2017
Great service…
Great service, thanks Simon for fitting my lock on my transit. Definitely recommend.
Ben
21/06/2017
A very efficient and value for money service…
Our key was stuck in front door lock leaving house partially secure. At work a colleague recommended your company so gave you a ring and booked appointment for early afternoon. Locksmith Dave came very promptly, checked the issue out and gave a very clear explanation of the problem and quote. He went back to base (as using temp van) to collect parts, returned swiftly and fitted. Our back door key had been stuck in the lock inside so had both done at same time! Extra keys also cut which all fit and work very smoothly.
A very efficient and value for money service – will definitely recommend to others! Thanks
Bev Strang
10/5/2017
A credit to your company…
Tom Mayo is a credit to your company. He managed to make me keys where there were no standard blanks, and persevered until he had got them just right. I can't speak too highly of him. I am a very satisfied customer.
Steve Jones
15/03/2017