Cut Keys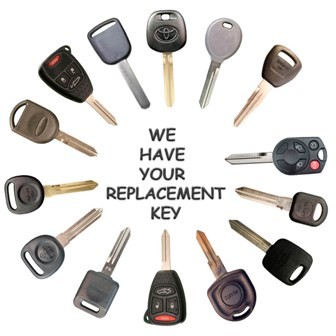 Bolton Lock Comany Ltd probably carry one of the largest range of genuine manufacturer key blanks in the industry, in order to provide an unrivaled level of next day service to the UK automotive dealer network. Our ongoing investment in the latest state of the art, key cutting technology ensures that we will continue to remain one of the foremost providers of automotive cut key services in the industry.
This slideshow requires JavaScript.
With in excess of twenty five (25) specialist key cutting machines (many of which are computer controlled) this enables us to cut virtually any type or make of key blanks to the highest levels of accuracy.
This slideshow requires JavaScript.
Whether your key is copied or cut to code you can be assured you will always receive the highest levels of workmanship, quality and service from the UK's leading supplier of Automotive keys.

In the event you're unable to provide us with a code number you can either email a clear picture of the key profile to us or send your customers key for us to identify for you.
Our highly skilled locksmiths & technicians have many years experience of dealing with all automotive manufacturers products and are highly proficient in reading and deciphering key combinations.
The skill of our staff combined with a comprehensive database of manufacturers key codes means that we are able to completely satisfy our customers needs & requirements time after time.