Conexis L1 Smart Door Lock

Open the door to your world with the new Yale Conexis™ L1 Smart Door Lock.
The Conexis™ L1 puts you fully in control of your door, allowing you to configure, control and unlock your door all from your smartphone via our secure Bluetooth low energy App.
For ultimate peace of mind, you can create and send mobile keys to family and friends and keep track of who comes and goes simply using your smartphone. Thanks to the new Twist and Go functionality, you can also twist your phone 90 degrees to unlock your front door, as well as having the choice of key tag, key card or phone tag, depending on your preference.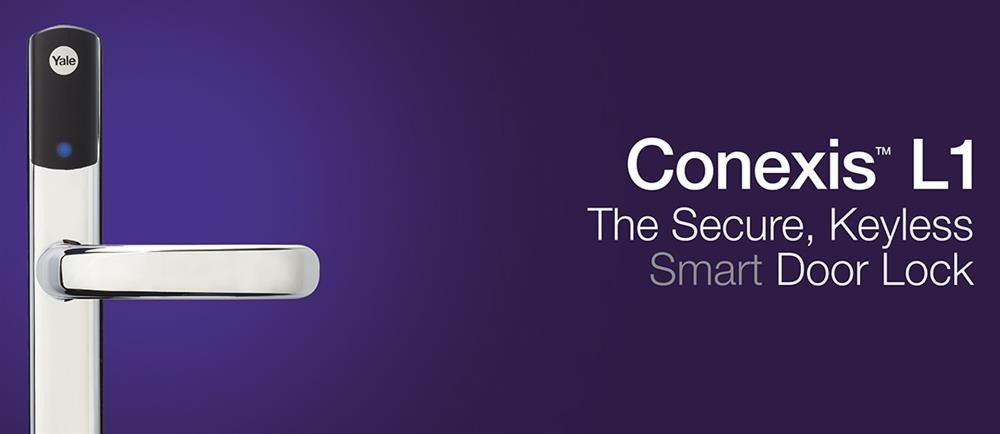 Feeling safe and secure is a must for any homeowner. In addition to a tamper alarm, the new smart door lock also meets PAS24 security standard. Easy to install, the lock is compatible with most multipoint locks on the market and only takes a single screwdriver and tape measure to fit.
When linked with a Yale wireless module, you can connect the Conexis™ L1 to other Yale smart products, including the Yale Smart Home Alarm or Smart CCTV range, which can then be controlled with the free Yale app. Alternatively, the lock will also connect to leading smart home systems when the appropriate module is fitted.